With the VitusVet app, your pet's health management is in your pocket!
Service reminders and scheduling, refill requests, record storage for vaccinations and labs, logging your pet insurance and microchip information — you'll find it all in the app. Immediate access anytime, anywhere.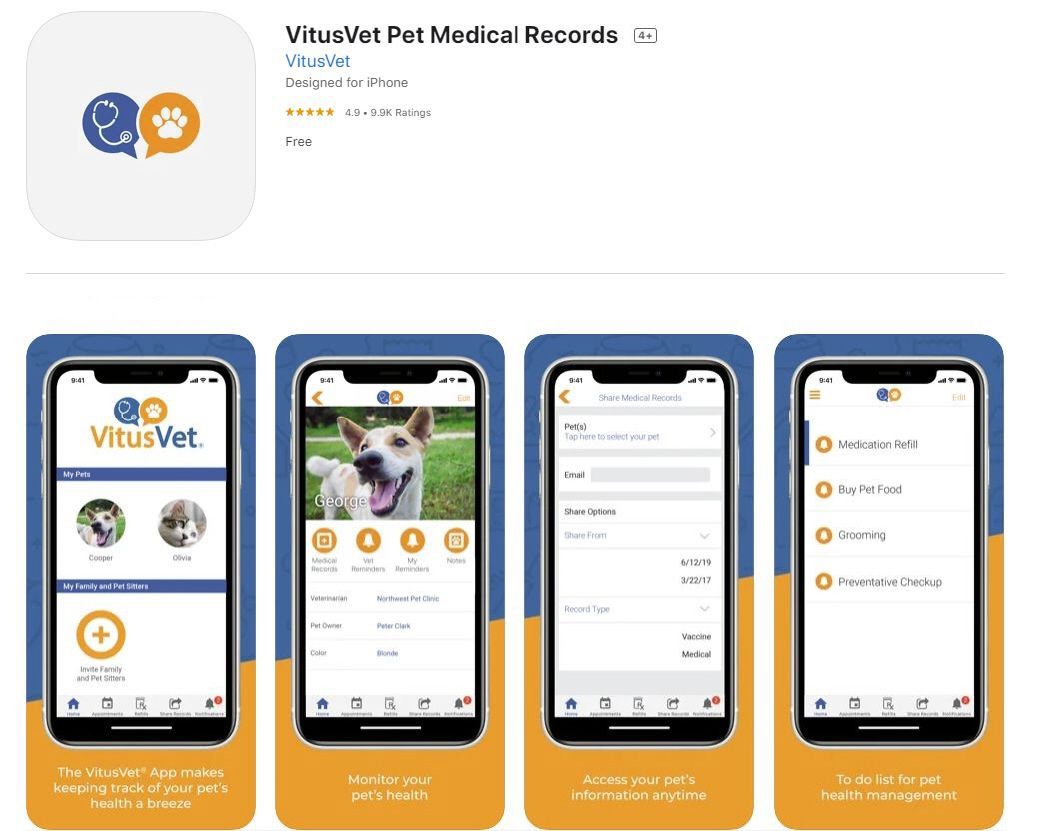 Sidebar Title
This is dummy copy. It is not meant to be read. It has been placed here solely to demonstrate the look and feel of finished, typeset text. Only for show.
Helpful Articles
dogs, cats, health, general, large_animals
Monday
8:00 AM - 3:00 PM
Tueday
8:00 AM - 3:00 PM
Wednesday
8:00 AM - 3:00 PM
Thursday
8:00 AM - 3:00 PM
Friday
8:00 AM - 2:00 PM
Phones shut off 30 mins prior to closing.
Open the following
Saturdays
8:00 AM - 2:00 PM
August 19, 2023
September 9, 2023
October 21, 2023
CLOSED MONDAY 9/04/23
CLOSED Sundays